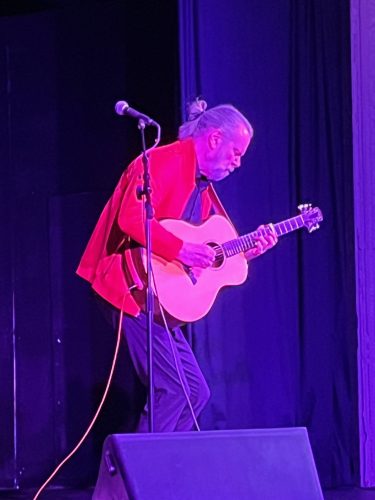 We were so honored to have Beppe Gambetta perform for our 100th Anniversary Gala. Beppe Gambetta is an Italian acoustic guitarist and singer. A native of Genoa, he is a composer, teacher, author, and researcher of traditional music and instruments. Although Beppe lives in Genoa, he travels throughout North America every year. Beppe has been called a "virtual United Nations of influences: Italian, Ukrainian, Appalachian, Sardinian, Celtic".
A Prime Rib dinner was served to the guests before the concert began. We had a great turnout!! The Rialto Board and a host of volunteers served the dinner. We also had renovations plans available to show our planned upcoming renovation.
The Rialto Board thanks everyone who came. We look forward to having the Rialto serve the community with live plays, music, and events for the next 100 years!