World of Dance Festival/h3>
The amazing AuroTejas Hemsell will be present a World Dance Festival at the Rialto on September 30. She is an amazing artist from India who currently teaches at The Shakti Dance School in Colorado.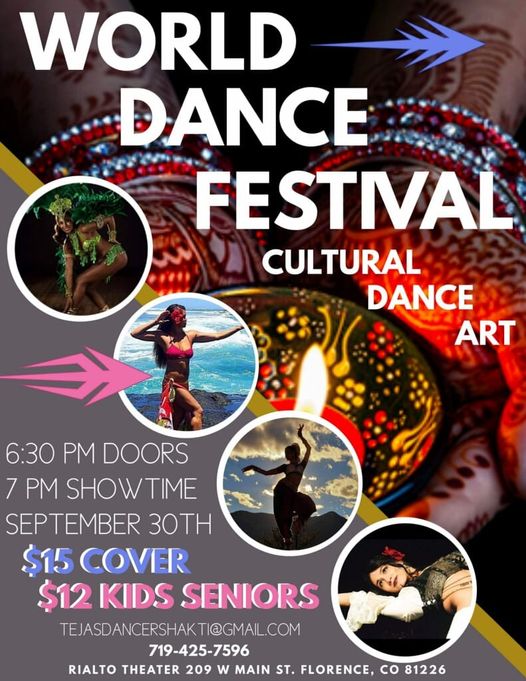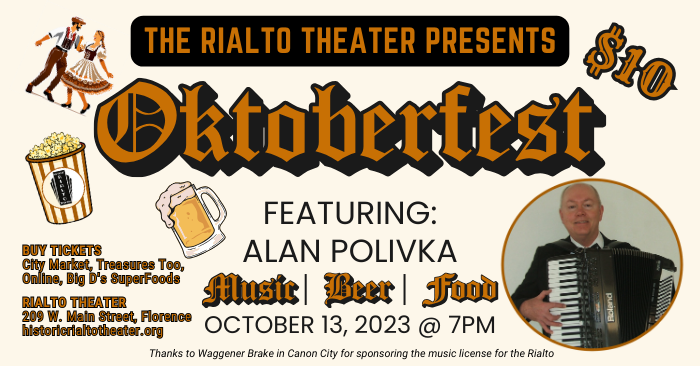 Come celebrate Oktoberfest in style at the Rialto. We have Alan Polivka performing on his accordion, lots of beer, dancing, and food. Oct 13 @ 7pm.
Rialto Rose Acoustic Series
Featuring Voices of the Canyon
October 14, 2023 @ 7pm
Voices of the Canyon is a Fremont County band comprised of Johnny Macias, Gary Shoe, Maureen Shoe, Steve Larm.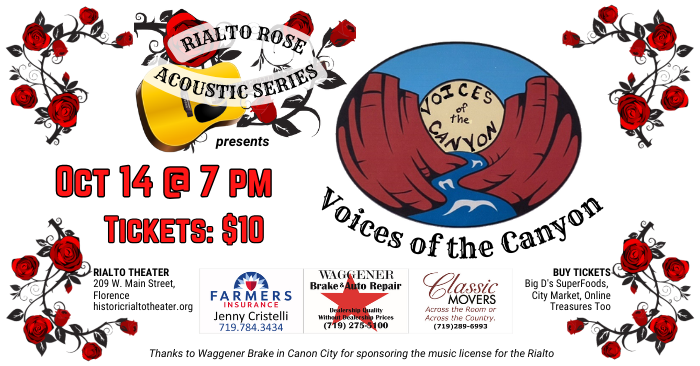 Their generous donations help support our theatrical productions.
Let them know that you appreciate their support.