"Sons and Brothers" & "The Atomic Fireballs"
in concert at the Rialto Theater".
This concert is in memory of "Everybody's Favorite Uncle" Fred Wolking. Proceeds benefit the Sangre de Christo Hospice.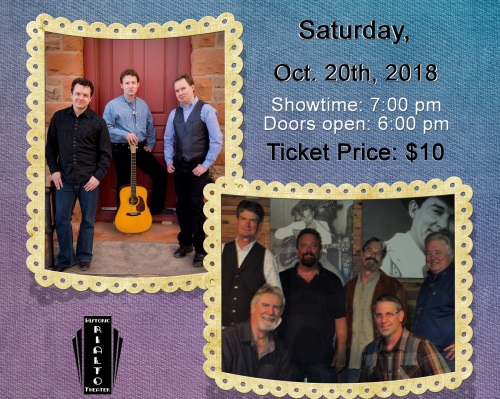 "Vintage Hitchcock a live Radio Play" by Joe Landry opens November 9th at The Historic Rialto Theater.
Come see the Rialto Rising to its former glory
Thanks to the generosity of the community and the perseverance of the Rialto F.A.C.T organization, the Rialto is open for business. Enjoy one of the concerts, plays, or other events being performed in the partially-renovated theater. See how far we've come, and make a contribution to help us make it to the finish line.
Watch the "Back to the Past" Fundraiser Video