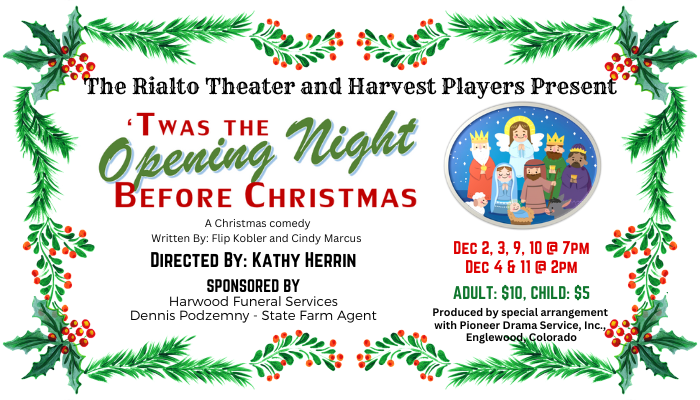 'Twas the Opening Night Before Christmas
It's Christmas Eve at the church and the pageant must go on in one hour. Even as parishioners are lining up at the door, the players aren't prepared, the producer's big plans are over budget, the directors are engaged in a power struggle, the chorus keeps clucking away, and all the while the pastor's hopes to raise funds to help the homeless hang on a wing and a prayer. Will the show go on?
Their generous donations help support our theatrical productions.
Let them know that you appreciate their support.