Deathtrap holds the record as the longest-running comedy-thriller on Broadway. One of the great popular successes of Broadway history, this ingeniously constructed play offers a rare and skillful blending of two priceless theatrical ingredients: gasp-inducing thrills and spontaneous laughter. Deathtrap is an experience not to be missed on the stage at the Historic Rialto Theater.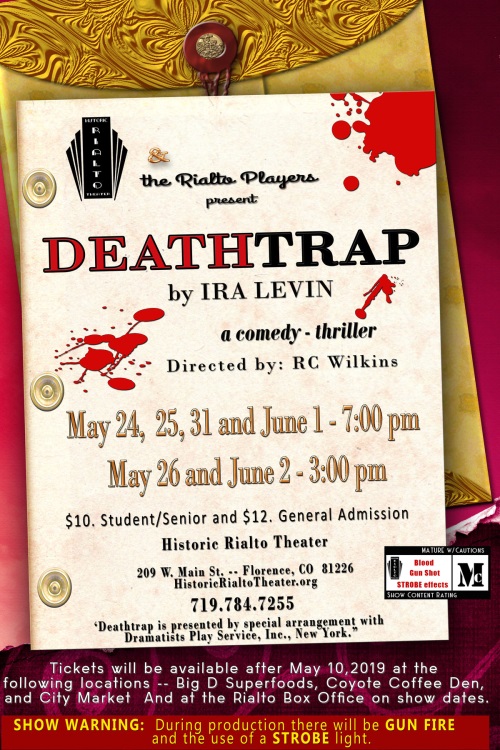 The DeathTrap set is taking shape. Rehearsals are continuing.
Mark your calendar, opening night is May 24!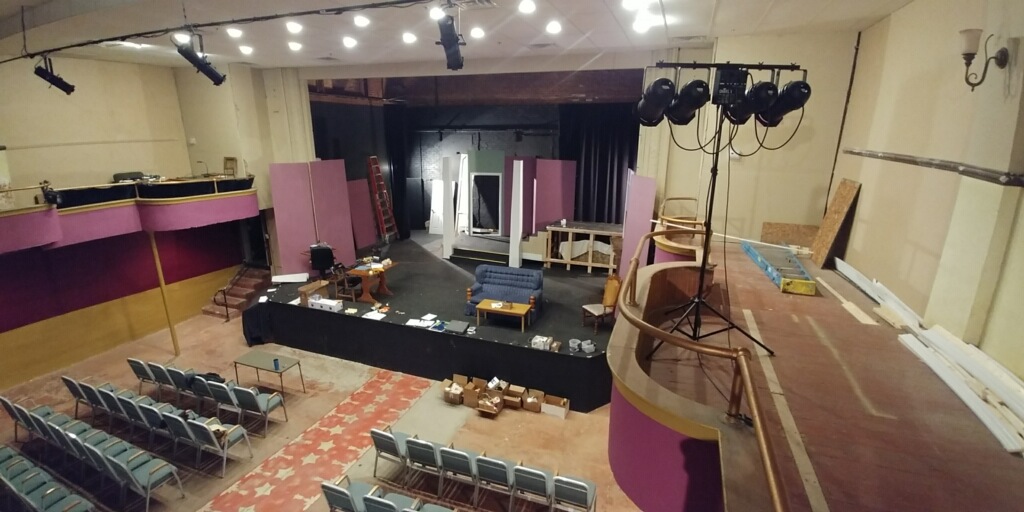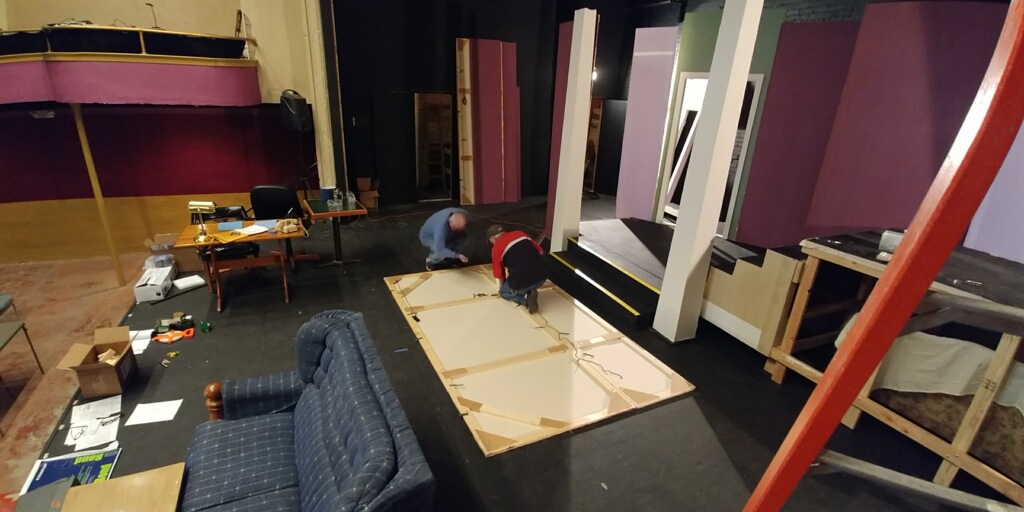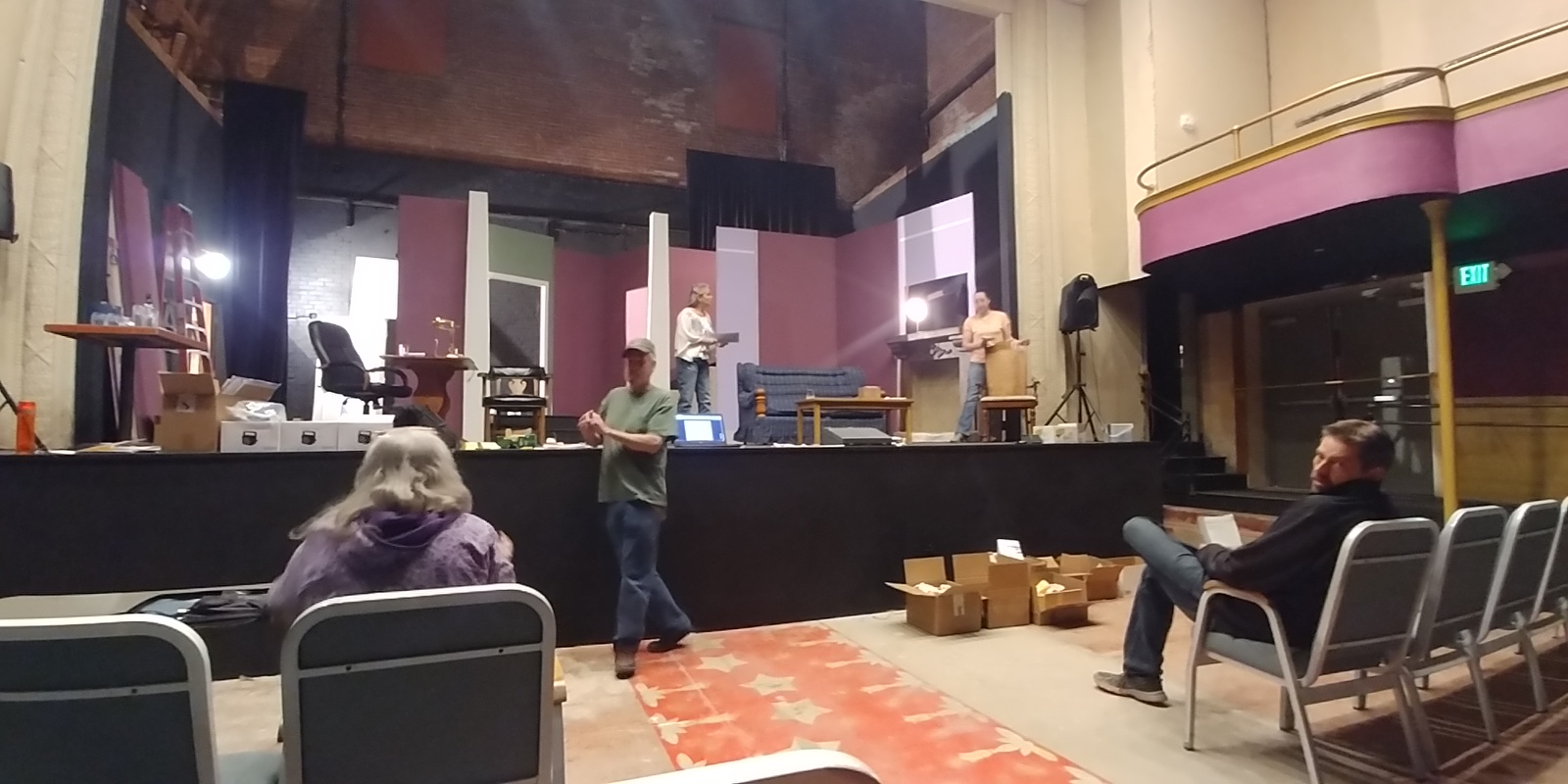 RC Wilkins, Michelle Hyatt, Pat Weils, Jan, Sebastian, and Brandon Hyatt hard at work; getting ready for opening of May 24th of Deathtrap.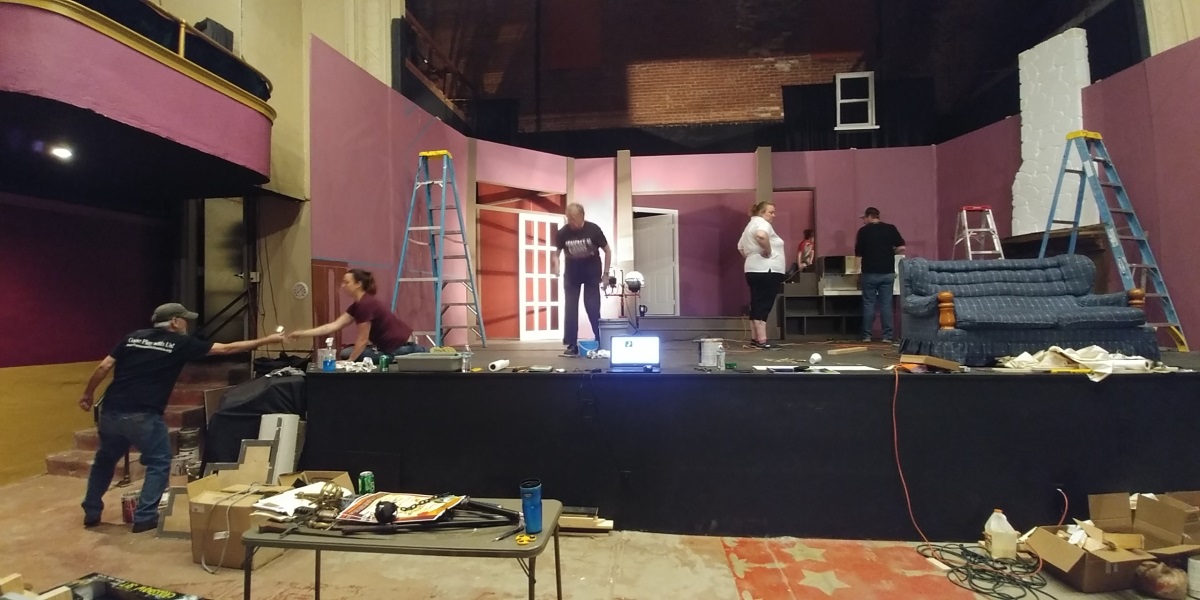 Come see the Rialto Rising to its former glory
Thanks to the generosity of the community and the perseverance of the Rialto F.A.C.T organization, the Rialto is open for business. Enjoy one of the concerts, plays, or other events being performed in the partially-renovated theater. See how far we've come, and make a contribution to help us make it to the finish line.
Watch the "Back to the Past" Fundraiser Video