The Rialto Players presented "Fools" at the Rialto February 21, 22, 23, 28, 29, & March 1. "Fools" was written by Neil Simon and directed by Kathy Herrin.
Synopsis:
Written by Neil Simon, "Fools" is not in his usual genre, BUT this fun comedy is definitely filled with the enjoyable wit and insight of the famous playwright. "Fools" is set in a Russian/Ukrainian village around 1890. The village has been cursed with stupidity and it is up to our hero, Leon Tolchinsky, to try to break the curse in 24 hours! He certainly faces a daunting task when dealing with a villainous Count, a young woman who just recently learned to sit and a shepherd who keeps losing his flock. Audiences are sure to enjoy the delightful villagers and their antics as they strive for enlightenment.
This was an amazingly funny production. The cast and set were amazing. The performances were filled to capacity and sold out for several of the performances. The dancing sheep were hilarious. And in the end, the curse was broken and the hero got the girl (sigh).
"Fools" Cast List (in alphabetical order)
Jerry Alexander (The Village Idiot)
Clare Anderson (Mishkin)
Haley Atkinson (Yenchna)
Peg Blackwell (Sheep-Elenya)
Jane Ann Carver (Villlager/Yencha's mother)
Emma Crippen-Menefee (Sheep-Olga)
Julie Griffo (Sheep-Marushka)
Ray Linebaugh (Slovitch)
Iris McBride (Villager)
Patrick Mulready (Gregor)
Brandan Pardue (Magistrate)
Audra Paulin (Sophia)
Rob Paulin (Leon)
Paul Pedtke (Dr. Zubritsky)
Dennis Rowe (Snetsky)
Kathy Splitgerber (Lenya Zubritsky)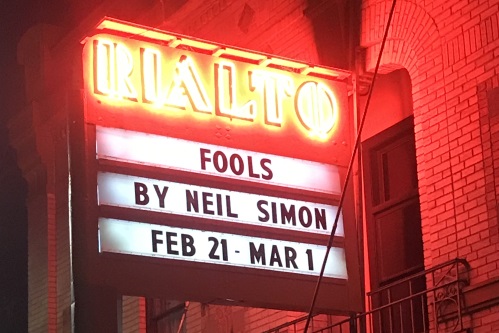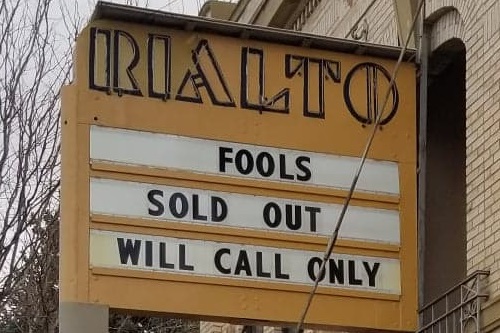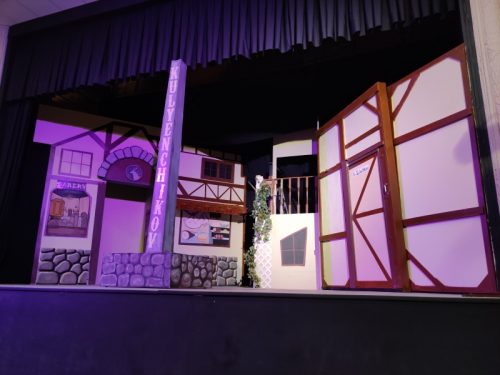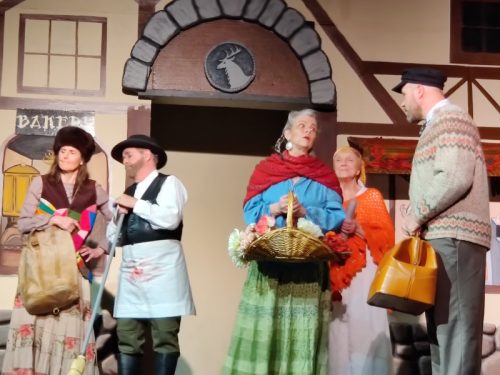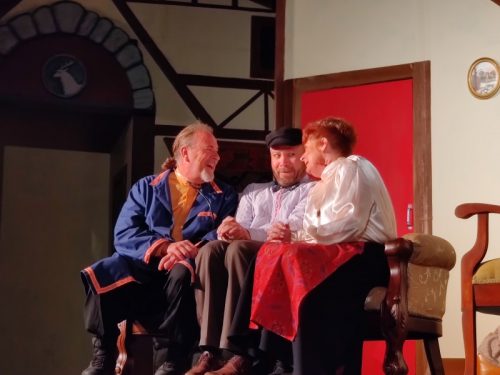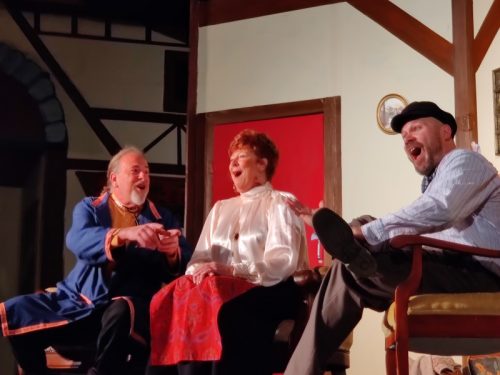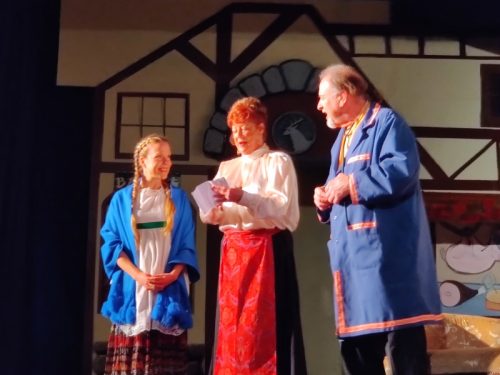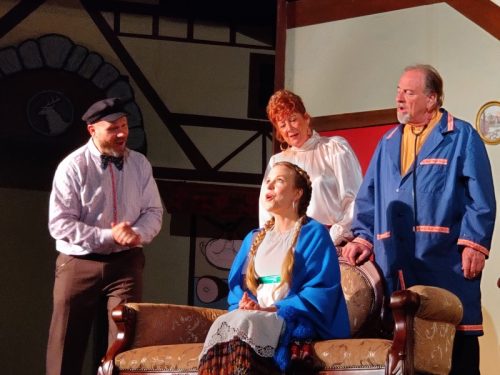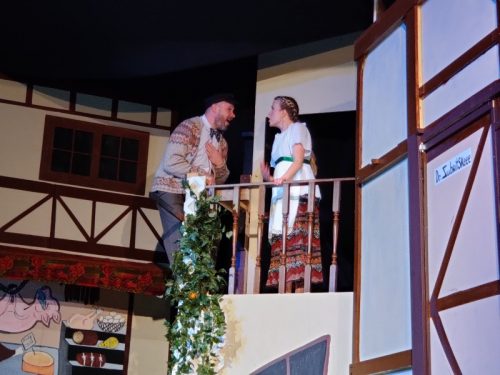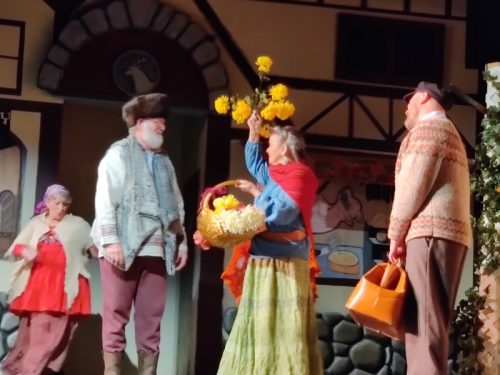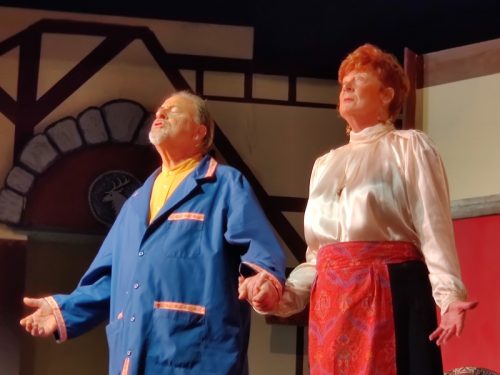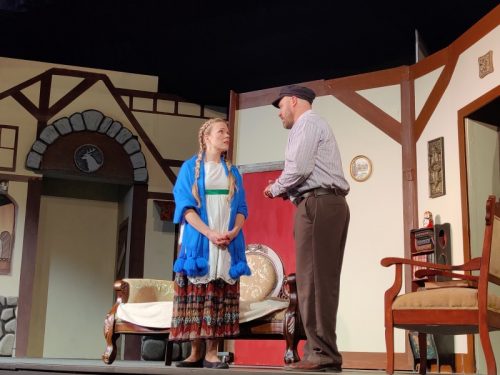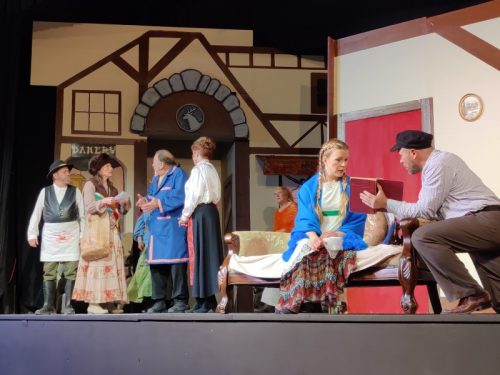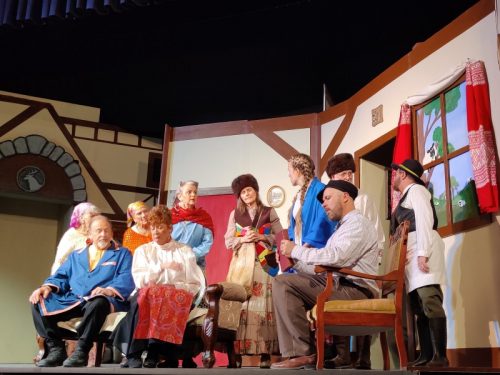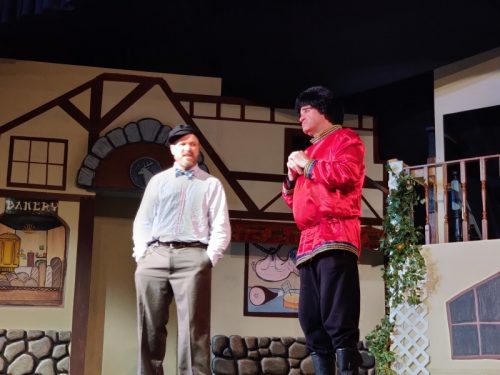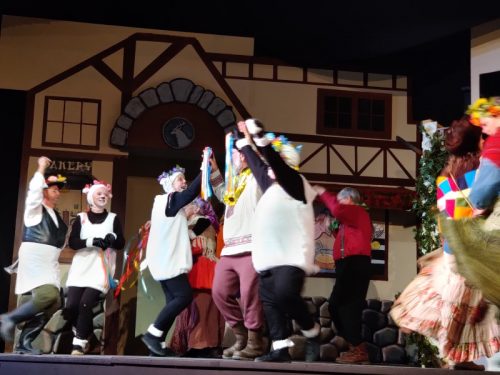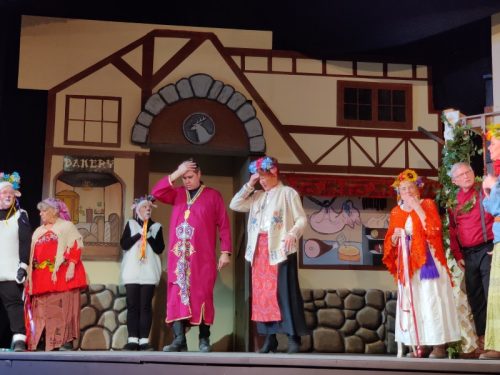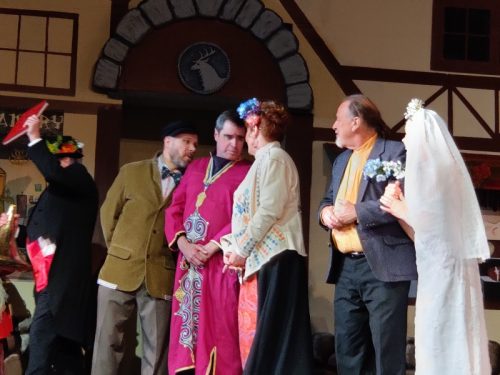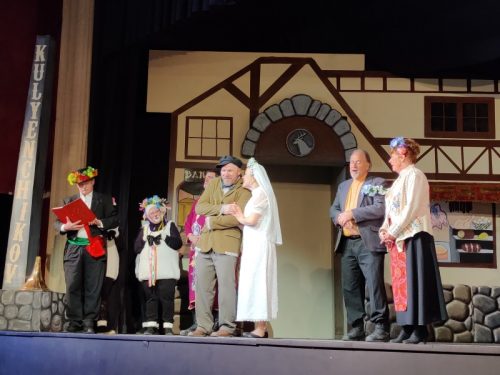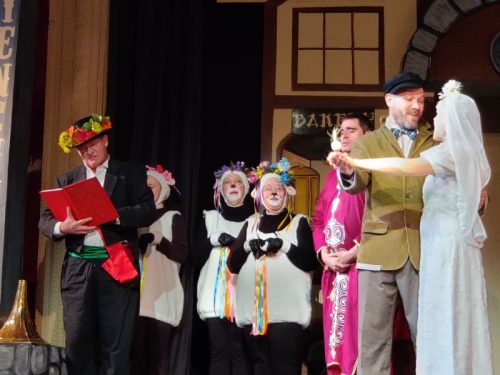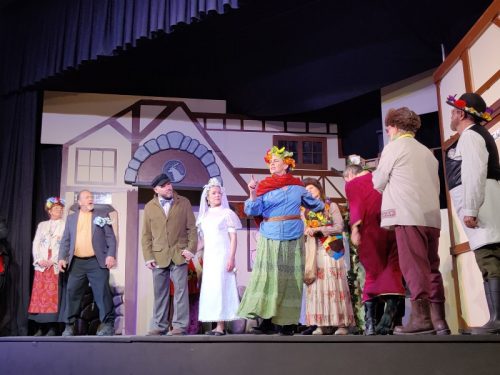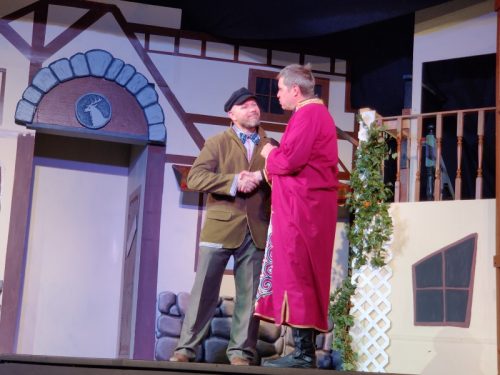 "Fools" is presented by special arrangement with Samuel French, Inc., a Concord Theatricals Company.