The Fremont Civic Theater presented "The Odd Couple – Female Version"
at the Rialto Theater in Florence Oct 15 – Oct 24, 2021.
This play was written by Neil Simon, directed by Nancy Fenyves, and presented by special arrangement with Samuel French, Inc.
The play was amazingly funny. The actors were great and the crowd was often laughing. The set construction and props were well-done. There was a great turn-out from the community for all of these performances. Kathy and Amanda were great as Olive and Flo. Brendan and Patrick were absolutely hilarious as Manolo and Jesus, and their suits were absolutely unforgettable!
Cast List:
Olive Madison — Kathy Herrin
Florence (Flo) Unger — Amanda Ison
Sylvie — Lori Taylor/Shelli DeVor
Renee — Clare Anderson/Haley Atkinson
Vera — Julie Griffo
Mickey — Kathy Splitgerber
Manolo Costazuela — Brendan Pardue
Jesus Costazuela — Patrick Mulready
Setting and Synopsis of Scenes
ACT ONE
Scene 1: A hot Summer in the 1980's at the New York apartment of Olive Madison
ACT TWO
Scene 1: Two weeks later, around 11:00pm.
Scene 2: A few days later, early evening.
Scene 3: The next evening, about 7:30pm.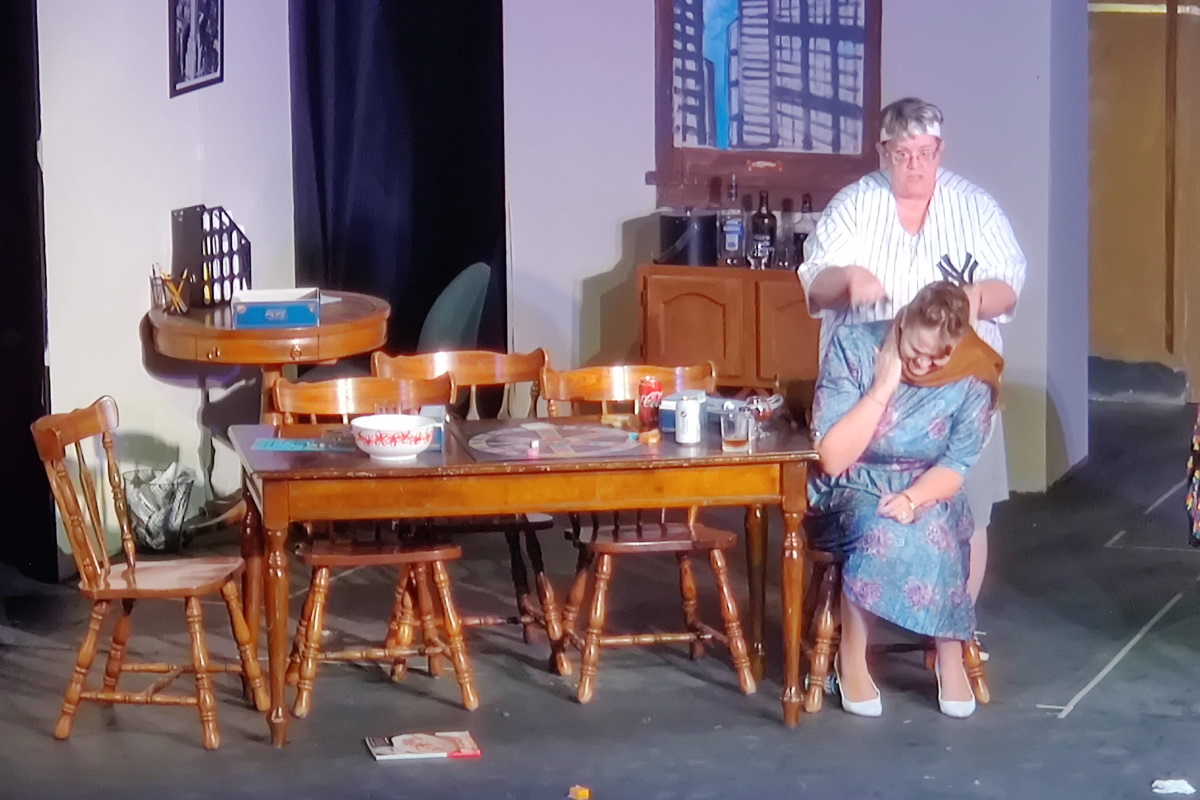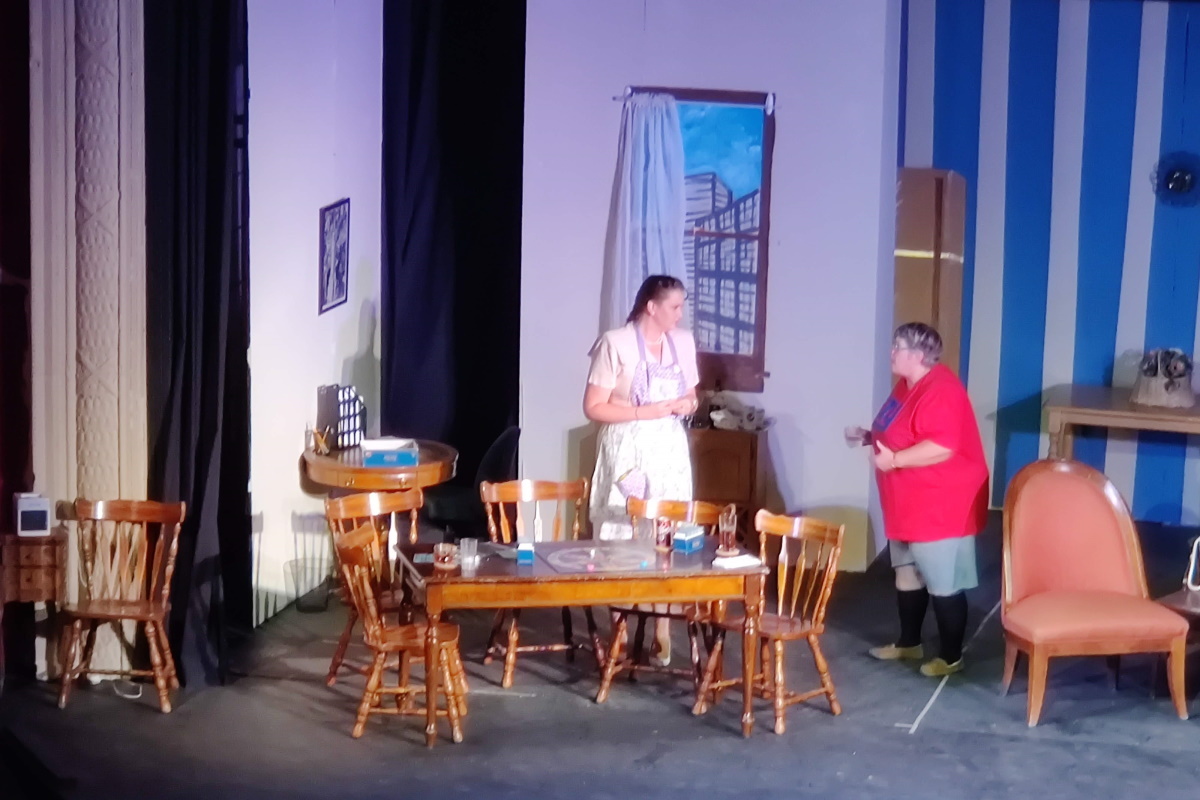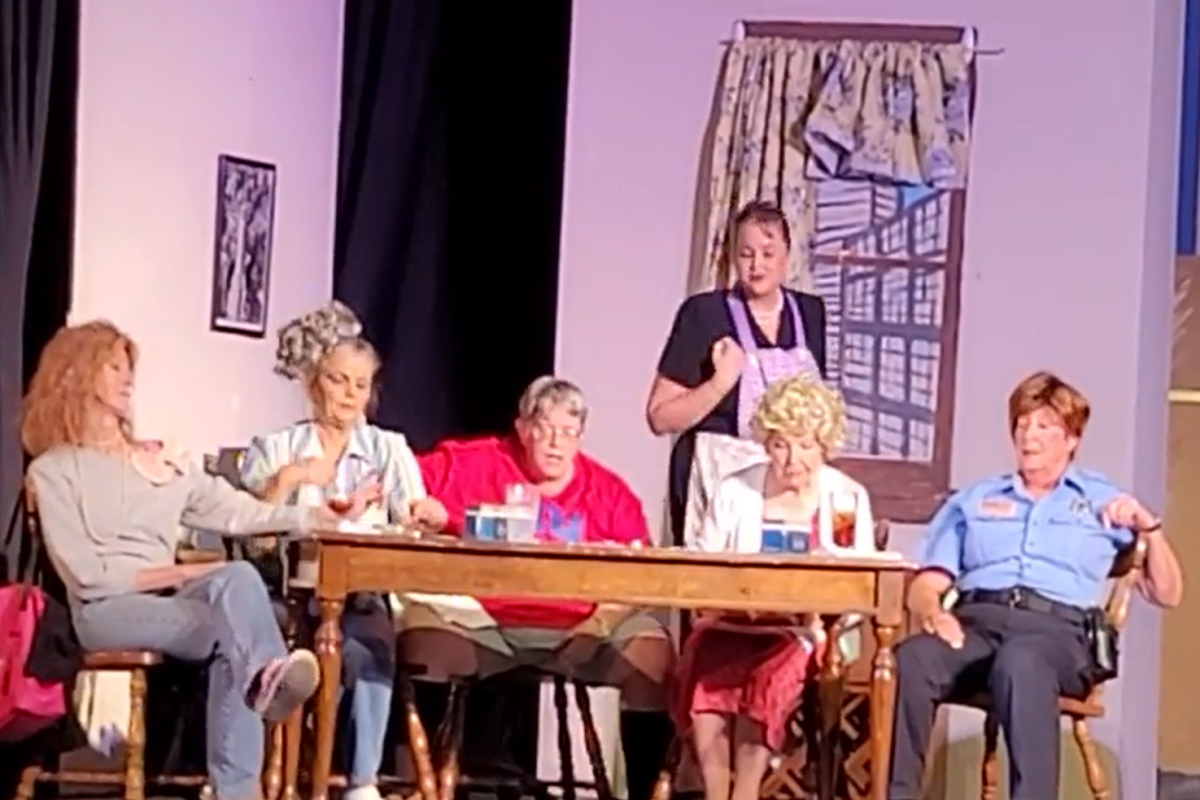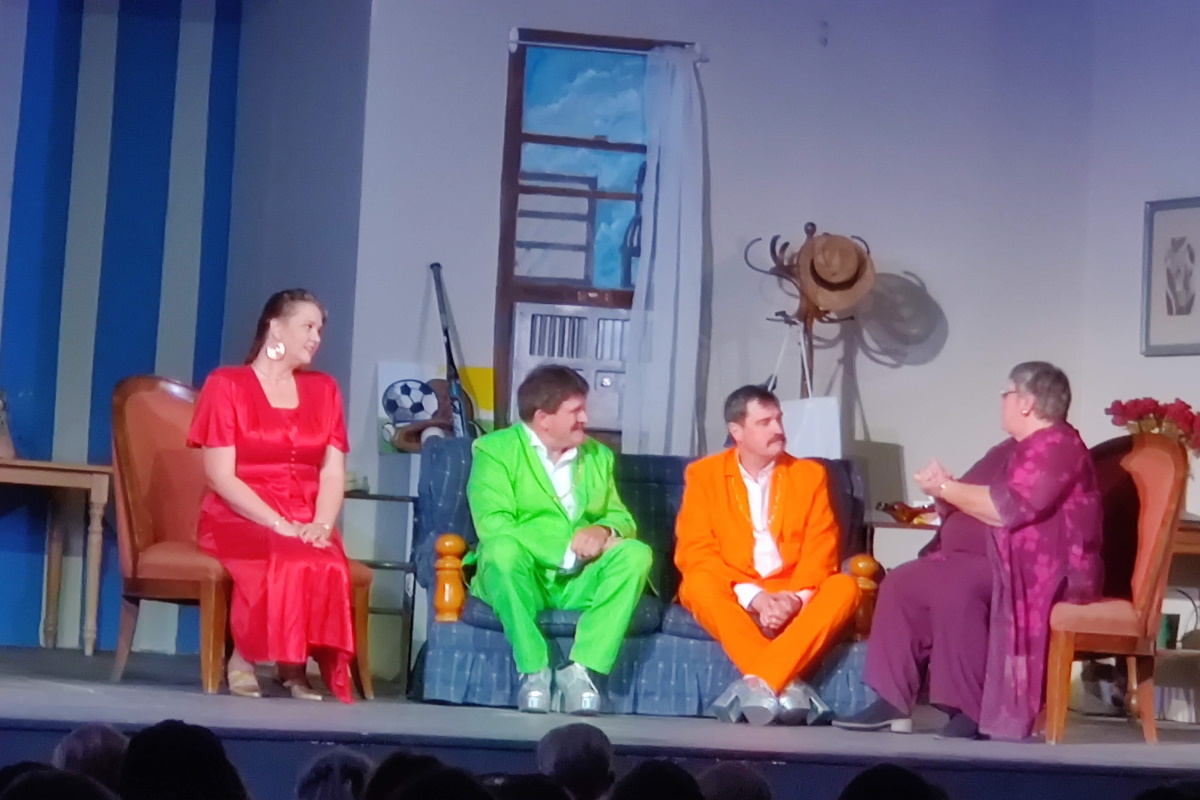 Production Staff
Director — Nancy Fenyves
Assistant Director — Susan Dorner
Producer — Susan Dorner
Prop Mistress — Susan Dorner
Technical Director — Tony Schenk
Set Designer — Ray Linebaugh
House Manager — Mandy Brown
Stage Manager — Joe Slack
Costumer — Kathy Kennedy
Publicity — Brendan Pardue
Programs — Marcy Del Castillo
Stage Crew — Billie Bennett, Keirin Mosher
Set Construction — Ivan Mathew, Marcus Zweig
Set Artist — Pat Wiles