The band "60 Degrees" performed at the Rialto Theater on Friday November 19, 2021.
This concert was part of our Red Curtain Concert Series to help us raise money for a new stage curtain.
"60 Degrees" is a vocal trio from Canon City, Colorado, formed in September 2019.
Members JoAnn, Creigh, and Johnny create exceptional blended harmonies while performing folk rock and Country hits from the 60's and 70's.
We had a good turnout and the music was great. Thank you to "60 Degrees" for helping us out with the curtain.
We rally appreciate your talent and participation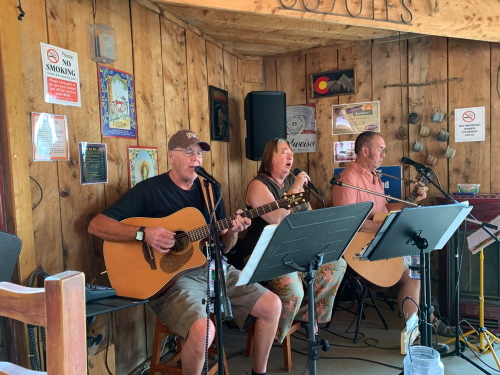 Thank you to Waggener Brake in Canon City for sponsoring the music license for the Rialto.