When the biggest highlight of your life for the past thirty years has been your weekly card night out with the girls, what do you do when one of your foursome inconveniently dies? If you're Connie, Leona and Millie, three southern ladies from Birmingham you do the most daring thing you've ever done. You "borrow" the ashes from the funeral home for one last card game and the wildest, most exciting night of their lives begins with a police raid, a stripper, laughs and a whole new way of looking at all the fun you can have when you're truly living. Directed by RC Wilkins, the newest member of the FACT Rialto Board of Directors. Rated Mature.
"Exit Laughing" Performance Was a Huge Success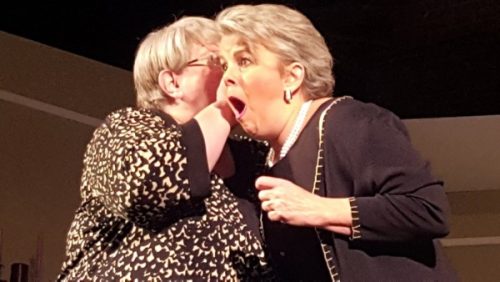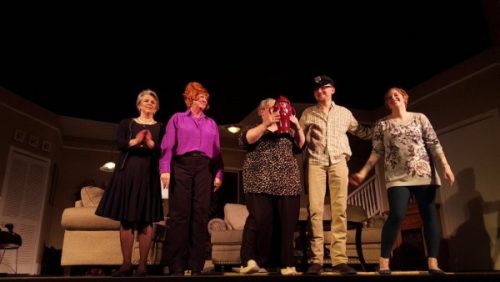 More than 700 theater patrons exited laughing from the Rialto and the recent six productions of "Exit Laughing" by the Rialto Players directed by board member R.C. Wilkins. The comedy grossed nearly $9,000 in admissions, sponsorship, ad sales and concessions. Thanks to community for your outstanding support and to the Rialto Players for producing a most entertaining community theatre.