Westrock performed at the Rialto on Aug 26, 2022 at 7pm.
"Country Music with Mountain Stories."
Westrock's sound is high energy, hard-charging kick drum melodies with the folk-rock influences of the fiddle and mandolin. We're here to celebrate the mountain tribe and get down with those who would rather be outside.
Westrock is the brainchild of the frontman, August Huckabee. August grew up on a farm in West Texas and consequently his influences are the deep red dirt bands of Reckless Kelly, Turnpike Troubadours, and Robert Earl Keen.
The band was founded in the mountains however, so the lyrics of Westrock reflect the diverse lifestyles of people who love to be outdoors. Cowboys, raft guide goddesses and ski bums are all the subject of Westrock's music, and anyone who loves to be outside will find a home here.
Westrock was formed in 2018 and has put out numerous singles, an E.P. In 2020, and its first full-length album in September 2021. This album, 'Welcome to the River', is meant to be the soundtrack to the communities of the outdoors. From cowboys to hippies, this album is meant to connect with the people who live and work outside!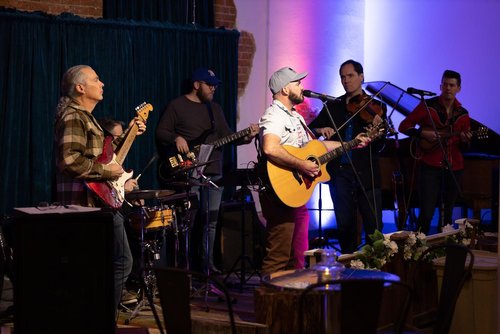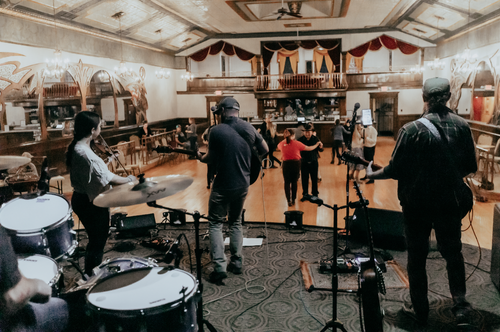 This event was sponsored by Honey Do Handyman Services.
Thanks to Waggener Brake & Auto Repair in Canon City for sponsoring the music license for the Rialto.